Mini Emotional Aromatherapy Kit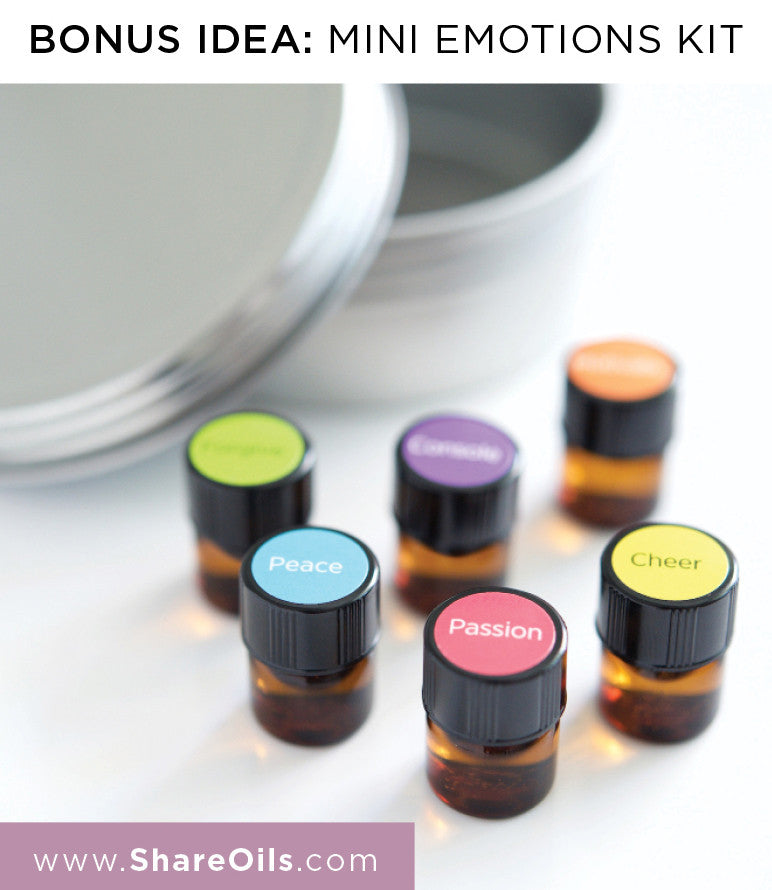 This mini kit makes an excellent enrollment bonus or special gift for a team member.

It's easy to assemble. You'll need:
Our 4 oz. tin (holds our 1/4 dram vials) • $1.50 each • shop for it here
Our Emotions sticker sheet • $1.25 for 63 stickers • shop for it here

Our 1/4 dram sample vials • $8.00 for 25 vials / $35.95 for 144 vials • shop for them here

Cost for supplies is just over $3.00

And your own essential oils. 10 drops per vial should be enough.

Enjoy!
Share this